Technology
Inspired by performance, driven by precision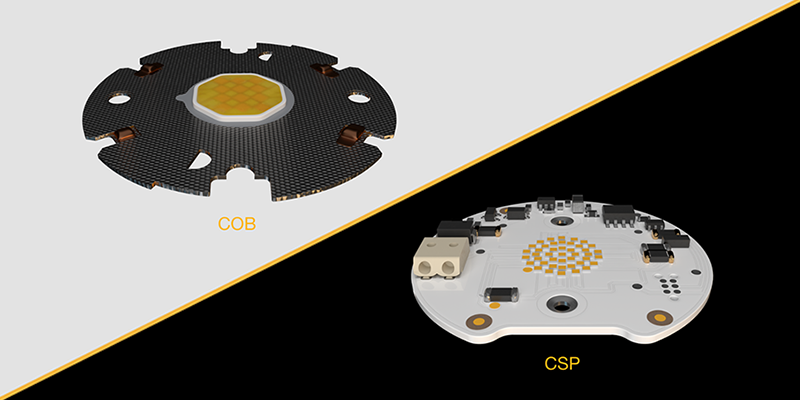 LED Packages
LED Lighting has enabled lighting manufacturers to continue to innovate and improve the world of lighting. Aculux utilizes 2 types of LED packages in order to achieve the perfect balance of lighting efficiency, color quality, and reliability: COBs and CSPs. Our high-density COB (Chip on Board) LED boards allow for a smaller LED chip footprint without sacrificing lumen performance; whereas CSP (Chip Scale Package) arrays enable us to deliver high intensity premium quality of light and color yet remaining efficient.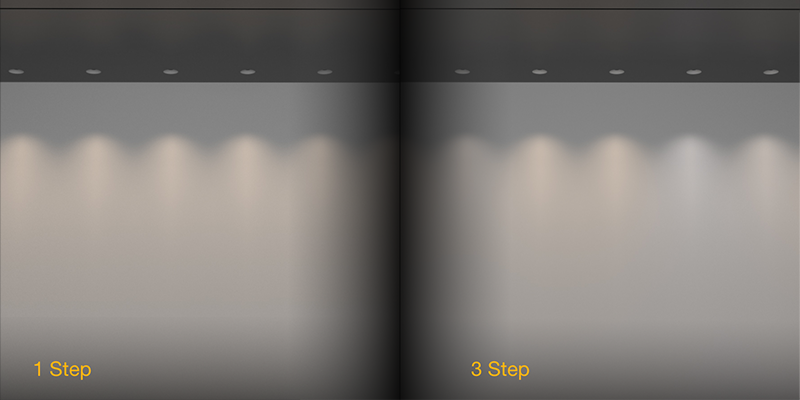 Color Consistency
Aculux luminaires are well renowned for performance and precision. Supporting this claim are our stringent standards when it comes to LED binning. Our fixtures feature industry leading color consistency, falling within a 1-step or 2-step MacAdam ellipse, providing minimal to no detectable deviations in color for a visibly cohesive space.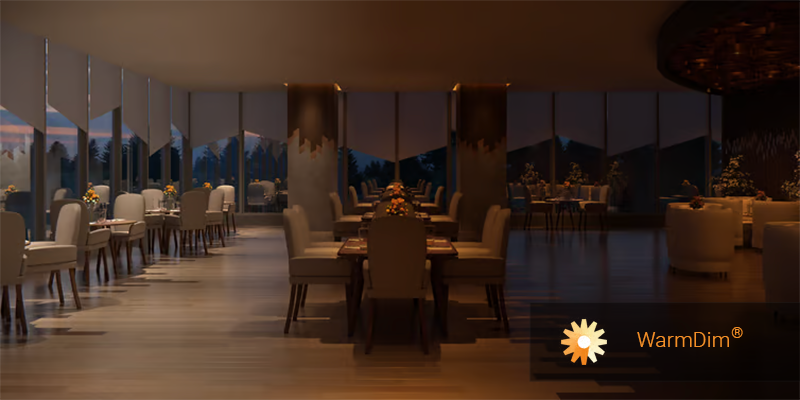 WarmDim®
Lower the lights and bring an enveloping warmth to any space with WarmDim (3000K-1800K). Now improved for AX3 and AX4 series LED recessed lights, user-controlled WarmDim lowers light temperature with reduced output, capturing that warm evening glow and bringing a relaxed and welcoming Ambience to a room.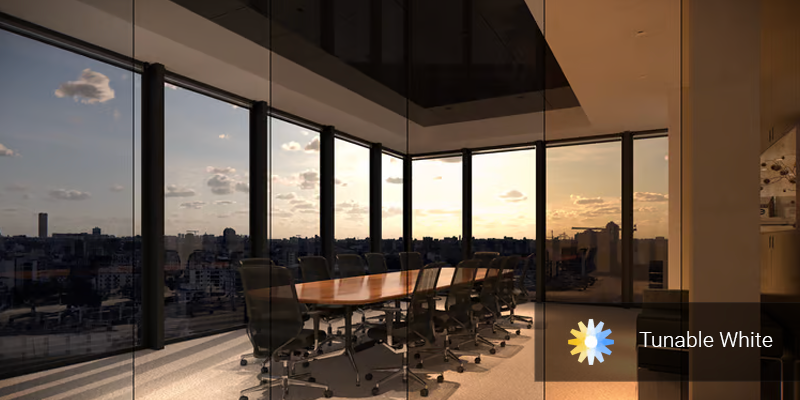 Tunable White
Tunable White technology allows for the selection of the CCT (5000K-2700K) and intensity of light to create a positive emotional impact on users. Cooler light is key to improved focus and concentration in learning and work environments, or to improve wakefulness during the afternoon lull. Warmer light evokes the feelings of the setting sun, for a sense of coziness and comfort.
Spot On! Optics
Aculux features a TIR (Total Internal Reflection) optics technology to provide superior color mixing while delivering smooth and controlled, striation-free illumination. Field interchangeable and available in a wide range of distributions from a narrow true 10° up to a wide 60° or batwing distribution, Aculux enables you to take control of your design.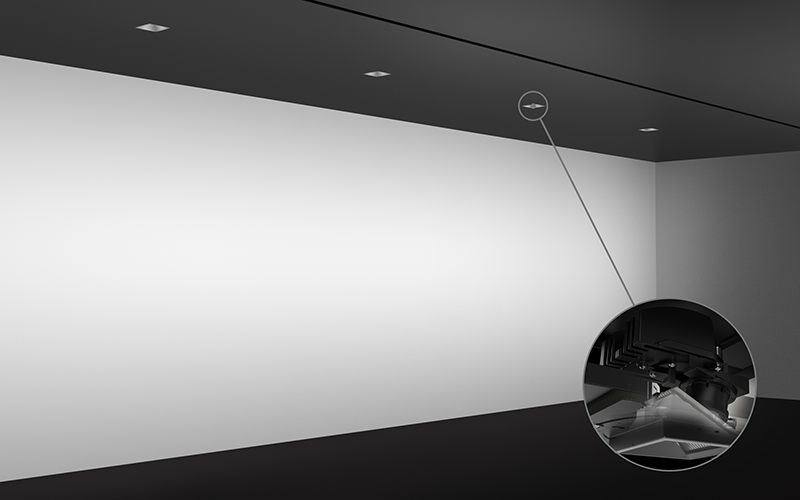 Asymmetric Wall Washing
Recently redesigned, the Aculux asymmetric lensed wall wash is redefining wall washing as you know it by delivering exceptionally uniform, high levels of illumination while eliminating dark bands at the top of the wall and light spill onto the ceiling. This level of performance allows for wider fixture spacing, greater design versatility, and more dramatic illumination.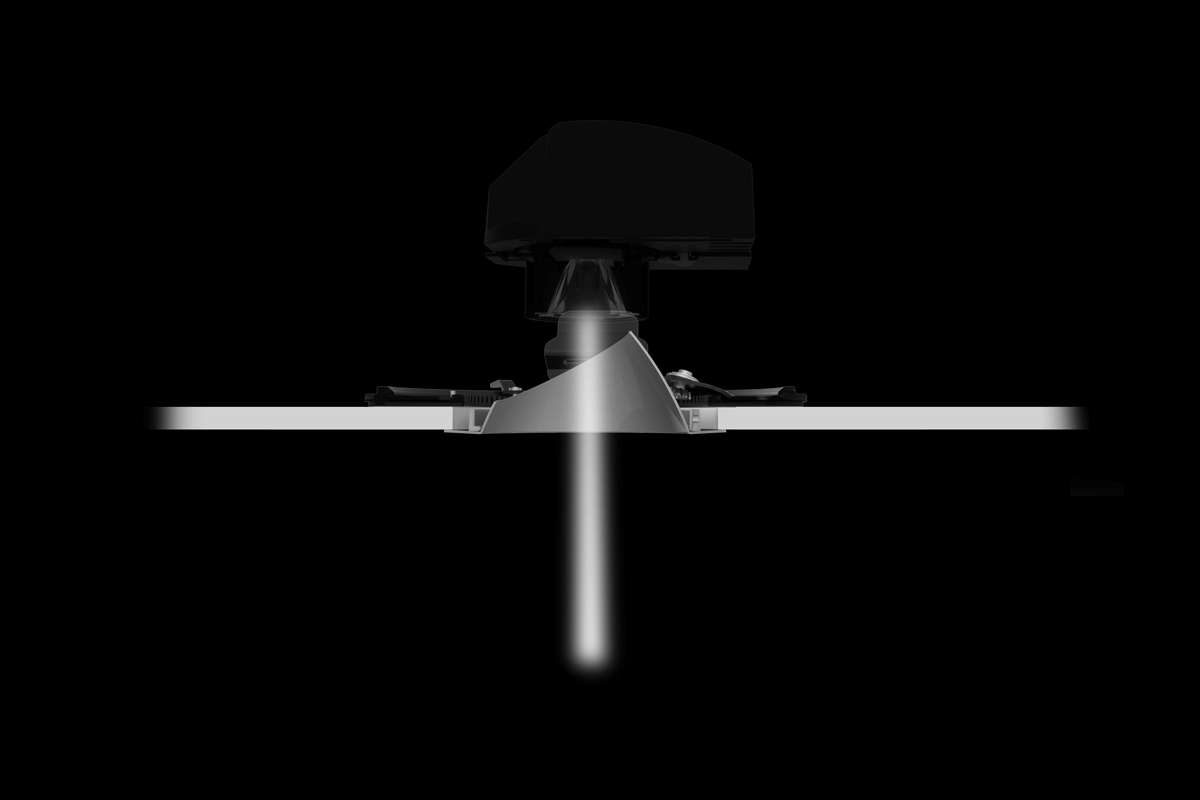 Optimized Centerbeam Optics
Aculux understands the power of accent lighting and why it is important to conceal the source. That is why our adjustable accent luminaires feature centerbeam optics technology. With centerbeam optics, the center of the beam always translates through the center of the aperture and avoids illuminating the trim's surface, regardless of the aiming angle. The result is a quiet, glare free aperture that does not distract from the intended focus of illumination, while still delivering a high center beam candlepower (CBCP).