AX2

Series
2-Inch LED Architectural Recessed Lighting
A compact 2-inch recessed luminaire that over delivers. With 1500 delivered lumens and adjustability usually associated with much larger apertures, this compact wonder ensures ample illumination while keeping ceilings quiet and elegant.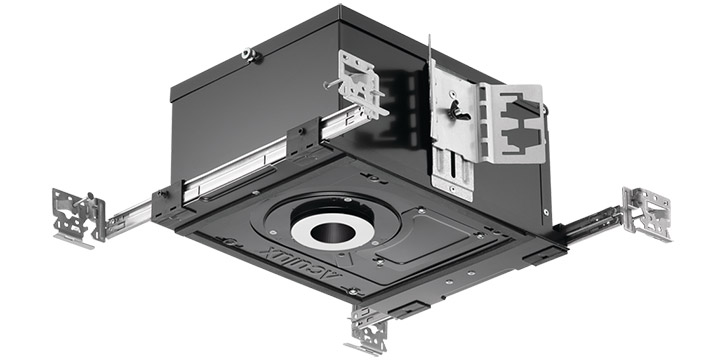 The AX2 series is available in Round & Square Apertures in Adjustable, Downlight & Wall Wash platforms featuring 800-1500 lumen packages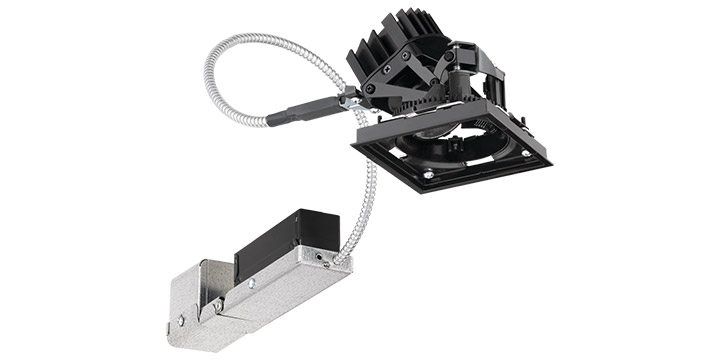 AX2 remodel adjustable, downlight and wall wash luminaire is discreet and aesthetically stunning, delivering up to 1,500 lumens of high precision downlighting,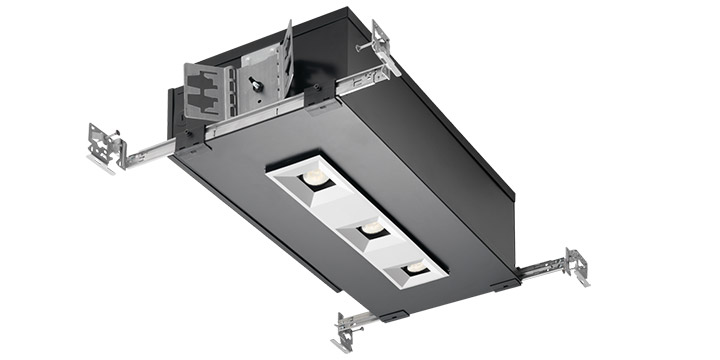 The offering also extends to a Multiple 2-Head and 3-Head adjustable fixture which adds any sophistication to any environment, available with a bevel, pinhole and scoop trim option.
Pinpoint Accuracy and Control
Tru-Line™ features patented Pro-VI™ bar hangers, coupled with patented ±½″ aperture translation and ±45° aperture rotation making perfect fixture-to-fixture alignment achievable.
Acu-Aim™ precision geared aiming provides 45° vertical adjustment and 370° rotation. With optimized center-beam optics, at every aiming angle, the center of the beam translates through the center of the aperture, resulting in highly efficient, low brightness apertures absent of glare or flash.
CCTs / CRI
80+ CRI Standard
90+ CRI for 2700K or 3000K
Beam Spreads
Field Interchangeable LED Optics (15º to 60º FWHM)
Clean, Striation-Free Beams
Controls
0-10V Dimming
Phase Cut Dimming
nLight
Compact Size with Colossal Performance

Low profile design features a fully adjustable mechanism that sits only 3½" above the ceiling plane making this a great solution to any project
These small, inconspicuous apertures deliver the quietest of ceilings by adding elegance and sophistication to any project. From general illumination downlighting, accent lighting, or wall washing, each Aculux trim has been engineered with forethought and precision crafted. They are available in many styles and finishes to meet your inspiration.
Follow Aculux on Social Media